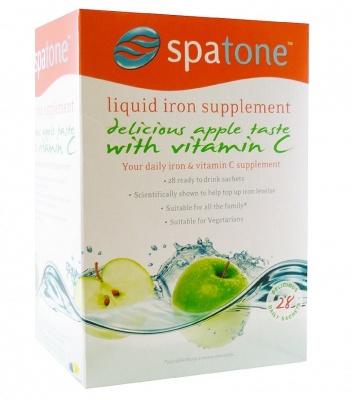 SPATONE 28 DAY APPLE
NELSONS
SP900027
Spatone Apple 28 Day
Spatone Apple is scientifically shown to provide iron in a form that is readily available for the body to use, helping to safeguard your daily iron intake while causing fewer of the side effects often experienced with iron supplements such as constipation, stomach irritation or headaches.
Packed in convenient daily sachets, ideal to use on the go!
Scientifically shown to help top up iron levels
Suitable for all the family
suitable for vegetarians
Ingredients:
100% natural iron rich water, apple concentrate (100% natural source), vitamin C (ascorbic acid.), preservative; potassium sorbate.
Directions:
Adults and Children: take one sachet daily
Pregnant Women: take two sachets daily