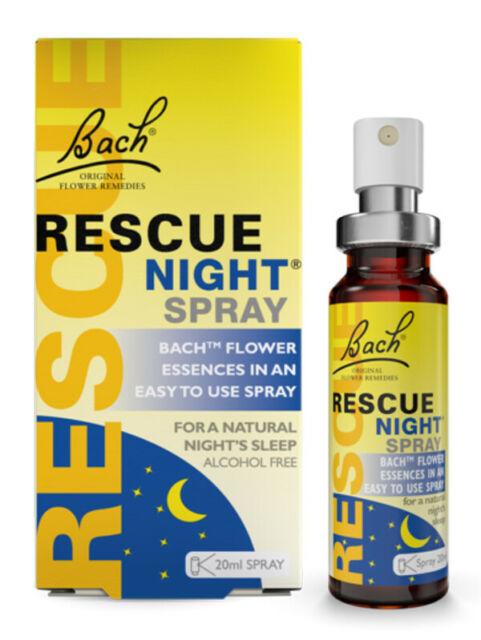 RESCUE NIGHT SPRAY 20 ML
BACH
BR7113
Rescue Night Spray 20ml
Rescue Night Spray blends our original Rescue formula with Bach Original Flower Essences, White Chestnut.  These flower essences combine to help switch off the mind from unwanted repetitive thoughts. 
A convenient spray with the Rescue Night formula.
Without Alcohol
Easy to use

Ingredients:
Glycerine, water and flower essences; Helianthemum nummularium, Clematis vitalba, Impatiens glandulifera, Prunus cerasifera, Ornithogalum umbellatum (Rescue) and Aesculus hippocastanum

Directions: 
Activate the spray pump before use. Bring spray nozzle up to mouth and apply 2 sprays on the tongue. Do not spray into the throat or eyes.

Other:
Excessive consumption may produce laxative effects.
Suitable for all the family including vegetarians & vegans.