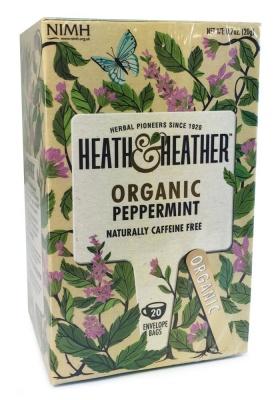 Heath & Heather Organic Peppermint 20 Bags
HHP6571
Heath & Heather Organic Peppermint 20 Bags
Expert blenders have carefully selected the finest organically grown Peppermint leaves to creat a refreshing blend designed to help soothe your digestive system.

Ingredients:
Organically Grown Peppermint Leaves (100%).

Directions:
Place the filter bag in a cup or in a warmed pot (one per person). Add boiling water. Leave for 5 minutes to bring out the full flavour.