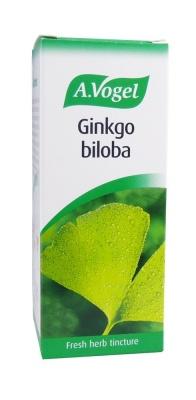 GINKGO BILOBA 50ML
A VOGEL
BF016
A.Vogel Ginkgo Biloba 50ml
This fresh herb tincture is made from the leaves of amazing Ginkgo tree, known as the Memory Tree.One of the oldest medicinal herbs known to Man, the fresh green leaves of the Ginkgo biloba tree are gathered in spring to create this beneficial tincture. Alfred Vogels own Ginkgo tree, planted on his return from Japan, was a daily source of fresh leaves which he carefully chewed as he grew older to absorb the valuable juices.


Ingredients:
Tinctures of fresh Ginkgo Biloba leaves, extracted in alcohol (66% v/v ).

Directions:
Adults:15 drops in a little water 3 times daily
Children:This product is not recommended for children.

Other:
Please seek medical advice if pregnant.
Keep out of reach and sight of children.
Store in a cool dry place.