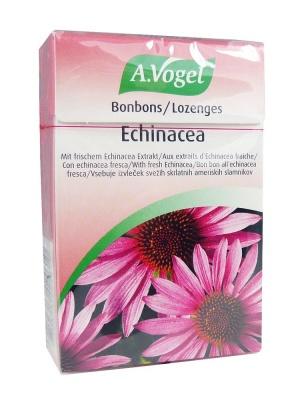 A. VOGEL ECHINACEA LOZENGES
A VOGEL
BF122
A.Vogel Echinacea Lozenges 30g
Echinacea purpurea, treasured by Native Americans for its healing powers, flourished in Switzerland thanks to the skill and perseverance of Alfred Vogel. His original plants are the forerunners of the fresh, healthy herbs which are used today.

Ingredients:
Glucose syrup, cane sugar, honey, fresh Echinacea extract, herb extracts, caramel sugar syrup, menthol, peppermint oil, citric acid.

Directions:
Use as required.

Other:
Not suitable for children.
Store in a cool dry place.